Safer Caversham
What we do
CADRA works hard with local groups to help people feel safe in the home and out in the community, to improve the quality of life in Caversham and the surrounding District.
Thames Valley Police
Telephone 101 for all non-emergency enquiries and 999 in an emergency or where a crime is being committed. Thames Valley Police
The police contacts for Caversham are PC Mike Havers, PCSO Ian Chaston and PCSO Matthew McVinnie.
You can email your neighbourhood police team on either:
MapledurhamandThamesNHPT@thamesvalley.pnn.police.uk
Thames Valley Alerts
Thames Valley Alerts set up by Thames Valley Polic is the new Community Messaging system for receiving crime and policing updates for your area. The state-of-the-art system allows anyone who signs up to choose what updates they receive and how they would like to receive it; options include receiving information via text, telephone and email. You can also filter the updates you receive by specifying the priority level of the messages.
Our Neighbourhood Action Group (NAG) is now called Caversham Safer Neighbourhood Forum
The Safer Caversham Neighbourhood Forum will bring together bring together voluntary organisations and partners including residents, the neighbourhood police, local authorities, businesses and schools, and assist in planning local neighbourhood policing tasks based on priorities identified by the community.
A new Constitution is to be established with a primary aim of crime reduction. It is hoped that Community Groups will take more responsibility for identified local issues.
Residents are welcome to attend these meetings to discuss any issues relating to community safety and crime prevention in Caversham.
Neighbourhood Watch
Neighbourhood Watch is about people getting together with their neighbours to cut crime. The schemes are community initiatives owned and run by their members. They work by developing a close relationship between community members and the local police.
You can read here about Watch Schemes and Inititatives.
Victims First - Victim Support
The Police and Crime Commissioner's initiative Victims First has a Facebook page to keep people up to date on information, advice and support for victims of crime.
The Victims First website has advice on what to do and how to get help if you've been a victim of crime, including information on what you should expect from the police and other criminal justice agencies if you report the crime.
The focal point of the website is a directory which allows victims to find relevant support to help them cope and recover from the impact of the crime. You can use the website to refer yourself directly to the PCC's own support services, using the online form, or find information and contact details for other organisations. This support is available regardless of whether or not the crime has been reported to the police.
Action Fraud
This is the National Fraud Reporting Service. Contact them for information about fraud and financially motivated internet crime. They offer advice about the different types of fraud, the tell-tale signs, how to avoid scams and what you can do if you think you've been a victim.
Tel: 0300 1213 2040
Action Fraud is not an emergency service - dial 999 if you are in immediate danger.
St John Ambulance Community First Responders
St John Ambulance Community First Responders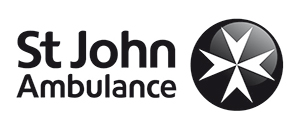 respond to local emergency calls and provide life saving first aid in those vital minutes before an ambulance arrives.
They are trained to assess the situation, providing immediate first aid if needed, and establish the patient's previous medical history. Sometimes they can simply be a very vital second pair of hands to an ambulance crew when they arrive. As well as basic first aid equipment, they carry automated external defibrillators and are trained and equipped to provide oxygen therapy.
Having someone in the community who has been trained in first aid and can reach the patient quickly makes all the difference.
If you would like to train as a community first responder, find out more by following the links above.