North Reading Neighbourhood Policing Team - Have Your Say Meetings
7 June 2021
Here are the details the North Reading Neighbourhood Policing Team's forthcoming Have Your Say Meetings:
Saturday 12th June 2021 - Outside the Co-op, Southview Avenue - 12-1pm
Friday 25th June 2021 - Outside Caversham Park Primary School, Queensway, Caversham Park Village - 3-4pm.
More information is available here:
Mapledurham/Thames Ward Police Area
Thames Valley Police Community Speedwatch Newsletter
26 February 2021
Thames Valley Police's Community Speedwatch have issued their first Newsletter. Community Speedwatch is a national initiative, where proactive members of local communities join with the support and supervision of their local police, to record details of speeding vehicles using approved detection devices. For more information click this link to Community Speedwatch, who are an independent pressure group concerned about speeding.
Reading Police Area Winter Burglary Campaign's Advice Update
28 January 2021
Reading Priority Crime Team and Reading Neighbourhood Policing Teams (part of Thames Valley Police) have added to their advice to householders on protecting their property:
How to protect your property against vandalism
Protect your motorcycle, moped or scooter from theft
Protect your home by protecting your garden


Mark Your Property to Deter Burglers
Ask the Police - Answers to Your Questions by the Police
8 December 2020
Ask the Police is an official police resource that provides Q&A's to a wide variety of the general public's most frequently asked policing questions. It offers an alternative online option, reducing calls to the police, freeing up resources and saving money.
These other Police links may help you understand when and how to contact them:
Ask the Police: What is 101 and when should it be used?
Ask the Police: What do the police class as an emergency/when should I call 999?
Thames Valley Police Crime Prevention Advice & Neighbourhood Watch on the Rise in Disability Hate Crime
28 July 2020
Thames Valley Police have issued advice on burglary and crime prevention: Mark Your Property & Keep Your Home Safe, and Neighbourhood Watch have news about what is a big and sad rise in Disability Hate Crime, which you may be interested to read.
What we do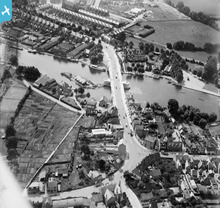 CADRA works hard with the police, other agencies and local groups to help people feel safe in the home and out in the community. This includes reducing crime, vandalism and graffiti. Our overall aim is to improve the quality of life in Caversham and the surrounding district.
Thames Valley Police
Report a Crime or Incident
Non-Emergency calls – 101
Emergency calls – 999
On-Line Report – Thames Valley Police
Anonymous reports – Crimestoppers 0800 555 111
National UK Police links providing guidance about calling the police
Ask the Police: What is 101 and when should it be used?
Ask the Police: What do the police class as an emergency/when should I call 999?
Local Safer Neighbourhood Forums and Have Your Say
Visit the web page for your ward team: Peppard & Caversham and Mapledurham & Thames
email: PeppardandCavershamNHPT@thamesvalley.pnn.police.uk
email: MapledurhamandThamesNHPT@thamesvalley.pnn.police.uk
Follow them on social media – Twitter Facebook
Thames Valley Alerts
Thames Valley Alerts is the new Community Messaging system

for receiving crime and policing updates for your area. The state-of-the-art system allows anyone who signs up to choose what updates they receive and how they would like to receive it; options include receiving information via text, telephone and email. You can also filter the updates you receive by specifying the priority level of the messages.
Keeping Your Home Safe
Reading Priority Crime & Neighbourhood Policing have produced useful advice about keeping your homes, gardens and property secure:
Protect your home by protecting your garden
Securing your: Home and Garden. - Bike - Car - Motorbikes
How to protect your property against vandalism
Control access with doors you can trust
Give burglars nowhere to hide

Avoiding door-to-door and courier fraud
Dealing with annoying phone calls or unwanted visits

Mark Your Property to Deter Burglers
North Reading Safer Neighbourhood Forum
The North Reading Safer Neighbourhood Forum (Formerly Neighbourhood Action Group - NAG), on which CADRA is represented, brings together voluntary organisations and partners including residents, the neighbourhood police, local authorities, businesses and schools, and assists in planning local neighbourhood policing tasks, based on priorities identified by the community.
Forum Open Meetings & Police Newsletter
Residents are welcome to attend their monthly meetings to discuss any issues relating to community safety and crime prevention in Caversham. The neighbourhood police produce a monthly newsletter covering current issues.
A new Constitution is to be established with a primary aim of crime reduction. It is hoped that Community Groups will take more responsibility for identified local issues.
Police Have Your Say Meetings
The North Reading Neighbourhood Policing Team hold regular meetings at different locations throughout the Caverhsam area, where you can go and discuss any crime related issues or concerns you make have.
Dates and Meetings for: Peppard & Caversham Wards and Mapledurham & Thames Wards
Reporting Crime & Nuisance in Caversham
Thames Valley Police in association with Reading Borough Council and North Reading Safer Neighbourhood Forum have produced a series of guides, each one addressing common problems and specific issues which arise. The leaflets give handy tips and advice on issues including: crime, anti-social behaviour, parking and fly-tipping. There are Council and Police telephone numbers and email addresses for reporting problems, as well as how to contact local community groups, such as CADRA. The guides are:
Reporting Crime & Nuisance - Which is tailored to issues affecting Caversham (North Reading).
Public Space Protection Orders (PSPO) - Dealing with a particular nuisance or problem in a specific area that is detrimental to the local community's quality of life. PSPOs were introduced under the Anti-Social Behaviour Crime and Policing Act 2014. If you witness anti-social behaviour taking place, you can report it to Thames Valley Police or the Council.
Unauthorised Encampments - Providing helpful information about such encampments, describing: what action can be taken, by whom, the civil law with regard to tresspass and the rights of travellers.
Nuisance Parking and Abandoned Vehicles
Nuisance parking and abandoned vehicles, including verge parking has become an increasing problem in some areas. Thames Valley Police provide useful Advice on such parking on ways to resolve the problem, including when to contact them or the Council.
For example, if a person has blocked your driveway and is preventing you from getting your own vehicle out, this could be deemed as antisocial behaviour. In this case the Police may be able to help. See our section on Reporting Nuisance or call the Police non emergency number 101.
For other parking concerns, including permit parking or on road restrictions, such as double yellow lines, the responsibility lies with the individual to ensure the vehicle is not causing an obstruction. The Council web page on Parking, includes a link to report illegal parking.
Street Hazards - Pot Holes, Rubbish, Overhanging Hedges
A part of making Caversham safer is addressing street hazards, such as pot holes, rubbish and overhanging branches on pavements and roads.
We should all check that our own hedges and branches aren't a potential hazard to passers by. However, please remember that March to August, when the trees are growing fastest, is also the main bird breeding season, so extra care is needed.
If you would like to report a problem then go to the Council's Report My Streets or Love Clean Reading web pages. You can also contact your Ward Councillor. Our Reporting Crime & Nuisance in Caversham section provides general advice on dealing with problems in your area.
Avoiding Scams
Several organisations provide information and advice about how to spot the types of scams that are directed against us all, so often these days. We thought you may find them helpful.
The Little Book of Big Scams - Thames Valley Police
Doorstep Pedlars - Safe Local Trades
Dementia & vulnerable people who may go missing scheme
The Herbert Protocol initiative is a process to be used where there is a risk that a vulnerable person, particularly if they suffer from dementia, may go missing. There is a two-part form for carers, family
members and friends to prepare in advance, which together with a recent photograph, the police will require if the vulnerable person goes missing. If this happens, part two will be completed and the whole form plus photograph are handed to the police. For more infromation: Herbert Protocol Initiative
Neighbourhood Watch
Neighbourhood Watch is about people getting together with their neighbours to cut crime. The schemes are community initiatives owned and run by their members. They work by developing a close relationship between community members and the local police.
Use this link to find out about Neighbourhood Watch Schemes in your area.
Neighbourhood Watch have developed Toolkits, which provide advice and guidance, not only about preventing common crimes and nuisance, but also other risks, such as: scams, domestic abuse, combating loneliness etc.
Victims First - Victim Support
The Police and Crime Commissioner's initiative Victims First has a Facebook page to keep people up to date on information, advice and support for victims of crime.
The Victims First website has advice on what to do and how to get help if you've been a victim of crime, including information on what you should expect from the police and other criminal justice agencies if you report the crime.
The focal point of the website is a directory which allows victims to find relevant support to help them cope and recover from the impact of the crime. You can use the website to refer yourself directly to the PCC's own support services, using the online form, or find information and contact details for other organisations. This support is available regardless of whether or not the crime has been reported to the police.
Action Fraud
This is the National Fraud Reporting Service. Contact them for information about fraud and financially motivated internet crime. They offer advice about the different types of fraud, the tell-tale signs, how to avoid scams and what you can do if you think you've been a victim.
Tel: 0300 1213 2040
Action Fraud is not an emergency service - dial 999 if you are in immediate danger.
St John Ambulance Community First Responders
St John Ambulance Community First Responders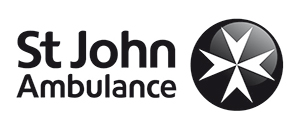 respond to local emergency calls and provide life saving first aid in those vital minutes before an ambulance arrives.
They are trained to assess the situation, providing immediate first aid if needed, and establish the patient's previous medical history. Sometimes they can simply be a very vital second pair of hands to an ambulance crew when they arrive. As well as basic first aid equipment, they carry automated external defibrillators and are trained and equipped to provide oxygen therapy.
Having someone in the community who has been trained in first aid and can reach the patient quickly makes all the difference.
If you would like to train as a community first responder, find out more by following the links above.