2016 - 2018 St Peters Conservation Area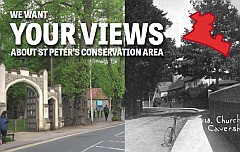 Following work between the Council and a number of voluntary groups, the new voluntary Reading Conservation Area Advisory Committee was formed in 2016. A number of the CADRA committee are also members of the CAAC, providing support on local issues including review of existing Conservation Areas and advice on Heritage issues for both the Local Plan and individual planning applications. Following an extensive piece of work, the report on St Peters Conservation Area was completed in November 2018 with the adoption of this Revised Appraisal. This also provides a model for work on the remaining 14 areas across Reading. Read more at: Conservation Areas
2017 Celebrating 50 Years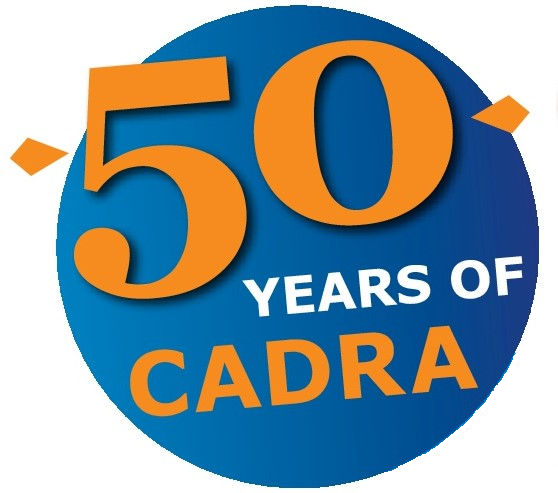 In 2017, CADRA marked 50 years since the association first started with a series of talks on 'What makes Caversham special', a special edition of the newsletter looking back over 50 years (Anniversary Newsletter), planting of a copper beech tree near the Caversham War Memorial and a celebration with members to toast 'the team past and present' and the 'next 50 years.
2014 Caversham in WWI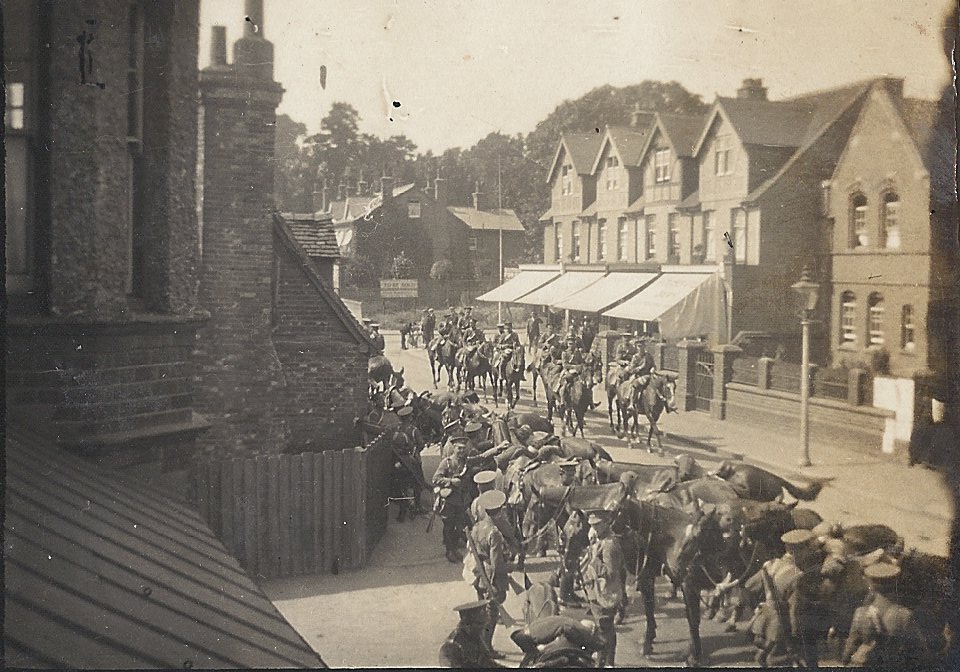 Building on the work from 'Caversham 100 Years On', CADRA compiled an exhibition for display in Caversham Library throughout August 2014. This is in three sections (all pdfs are ©CADRA 2014):
2013 Sharing our Streets

In November 2013, CADRA held a joint meeting with the Caversham Traders Association to open discussion on what might be done in Caversham to make roads more 'friendly' to non-motorists. From there, the 'Sharing our Streets' project has progressed, engaging local people and Reading Borough Council in how a proper strategy could be achieved, which uses more up to date methods to allow traffic to flow through smoothly and pedestrians to move around more freely. Work continues in preparation for funds becoming available from development in Caversham centre.
Read more at: Sharing Our Streets
2011 - 2013 Caversham 100 Years On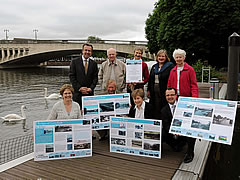 A project to celebrate Caversham's rich local heritage during the centenary year of the boundary change in 1911.
This was set up and managed by CADRA, working jointly with the Friends of Caversham Court Gardens and the Rotary Club of Caversham with support from Reading Borough Council.
More information can be found at: Local History
CADRA played a leading role in: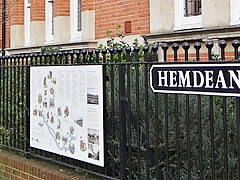 Setting up and managing the project
Securing funding from the Heritage Lottery Fund
Researching many of the Exhibition Boards
Managing the exhibition programme and its publication as a book for sale
Coordinating and researching a Heritage Map for Caversham
The Heritage Map was installed in January 2013. The leaflet is on sale in Caversham Library or can be viewed online here
2007 Caversham Past, Present and Future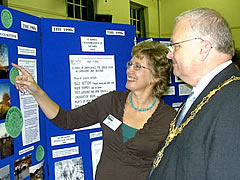 An exhibition to mark 40 years since the formation of CADRA in 1967 and to bring together different organisations working for Caversham.
Ruby Anniversary Edition newsletter
featuring an account of some of the changes and CADRA's campaigns over the past forty years.
CADRA Celebrates its Ruby Anniversary
a good crowd turned out and everyone seemed to enjoy themselves
2006 Replica Wind Vane for Caversham Court Gazebo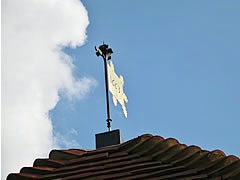 Commissioned jointly by CADRA and Reading Civic Society and funded by their members, to commemorate the work of the late Molly Casey, founder member and Life President of CADRA.
Ruby Anniversary Edition newsletter
which includes an account of the dedication service of the Wind Vane.
2002 The Caversham Village Sign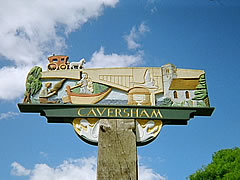 Designed and commissioned by CADRA to commemorate the Golden Jubilee of H M Queen Elizabeth II.
The Caversham Sign was carved by Stuart King and you can see more information and images on his website