The Background & Vision
In November 2013, the first joint meeting with the Caversham Traders Association was held, entitled: Sharing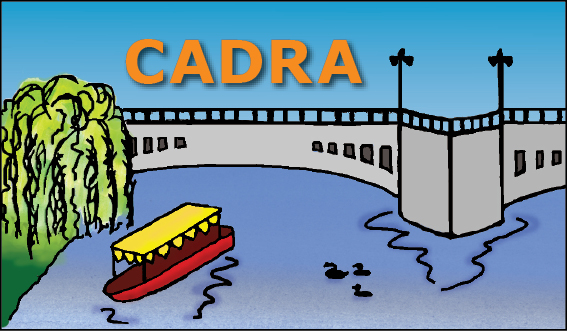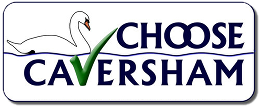 our Streets.
Over 100 people attended to hear a presentation from Simon Beasley, Network Manager for Reading Borough Council. Paul Matthews, a member of the CADRA committee then gave a brief presentation comparing Caversham with other local centres. He gave examples of what had been achieved elsewhere to make roads more 'friendly' to non motorists. CADRA's presentation.
Comments were invited on traffic issues in Caversham from: those present at the meeting, all members of CADRA and CTA, and the wider community through Facebook. Comments were summarised as a basis for further discussion with Councillors and Officers. There was almost universal support that improvements in Caversham Centre are needed. You can read the summary here .
As the next step, a Draft Vision was prepared and widely circulated for comment before being adopted as a basis for further work. You can read the Vision here.
January 2015
Following the launch of the Achieving the Vision document at the second joint CADRA/CTA meeting in November 2014, CADRA met with Reading Councillors in January 2015 to discuss possible ways to improve the centre of Caversham. The document was well received and CADRA was invited to make a presentation to the Transport Users' Forum/Traffic Management Sub-Committee at the Civic Centre on 12th March 2015.
CADRA was encouraged by the response to the presentation and members of the Committee offered to work with CADRA, Caversham Traders and Council Officers to develop a plan for Caversham Centre. The Committee Chair, Councillor Tony Page, indicated that financial contributions from Hermes, the developers of St Martin's Precinct, would be available for transport related improvements in Caversham centre.
November 2013
Having received a clear message from Caversham people who attended the CADRA/CTA meeting at Thameside School in November 2013 - a new 'Vision' for Caversham village centre has been agreed. We are now moving to the next stage and looking at how the vision can be achieved for traffic issues. A second joint CADRA/CTA meeting was held on Wednesday 19 November 2014.
At the meeting, possible ways to improve the centre of Village were presented. What CADRA and Caversham Traders are looking for is a proper strategy for traffic in Caversham, which uses more up to date methods to allow traffic to flow through smoothly and pedestrians to move around more freely. Other places have done that - why not Caversham? Detailed comments from the meeting will be summarised in a report but it is already clear that there is overwhelming support for a clear strategy for traffic in Caversham Centre and growing support for the application of a more contemporary approach to traffic management.
Poynton - Example for other centres
The radical changes to the traffic layout in Poynton, Cheshire provide some interesting lessons for other centres. A video outlining the changes and the local reaction to them can be seen here. Despite initial misgivings, traffic is now flowing through freely and new life has brought to the centre.