Caversham 100 Years On
The Caversham 100 Years On project was launched jointly by CADRA, Friends of Caversham Court Gardens, the Rotary Club of Caversham and Reading Borough Council. The plan was to mark the centenary of the boundary change in 1911 by celebrating Caversham's rich local heritage. The project included events, exhibitions and a framework to support other organisations and individuals who wished to add their own activities to the programme. A grant was awarded by the Heritage Lottery Fund.
During 2012 the focus moved towards providing a lasting legacy with new publications and the installation of a Heritage Map by Caversham Library.
The information gathered during the Caversham 100 Years On Project, on a wide range of sources of images and information, can be found here: Local History Resources.
Caversham 100 Years of History Video
A video showing Caversham over 100 years morphing old photographs into their current equivalents with an amazing look at how Caversham and Reading have changed. The current photos were taken and the video was put together by Chris Walton of Waltons Jewellers, Caversham.

Caversham Court Gardens Video
A short film produced for 'The Friends of Caversham Court Gardens' and Reading Culture Live to help promote these glorious public gardens on the banks of the River Thames in Caversham.

Caversham Road History and Architecture Video
A tour of the streets around Caversham Road, Reading, exploring the area's rich history and Victorian architecture. Produced for Heritage Open Days 2020 by the Bell Tower Community Association.

Caversham Heritage Map Leaflet

Printed copies of the illustrated leaflet to accompany the Heritage Map are now available from Caversham Library, price 50p.
An online version: can be viewed here

Attwells Drinking Fountain on Thames Promenade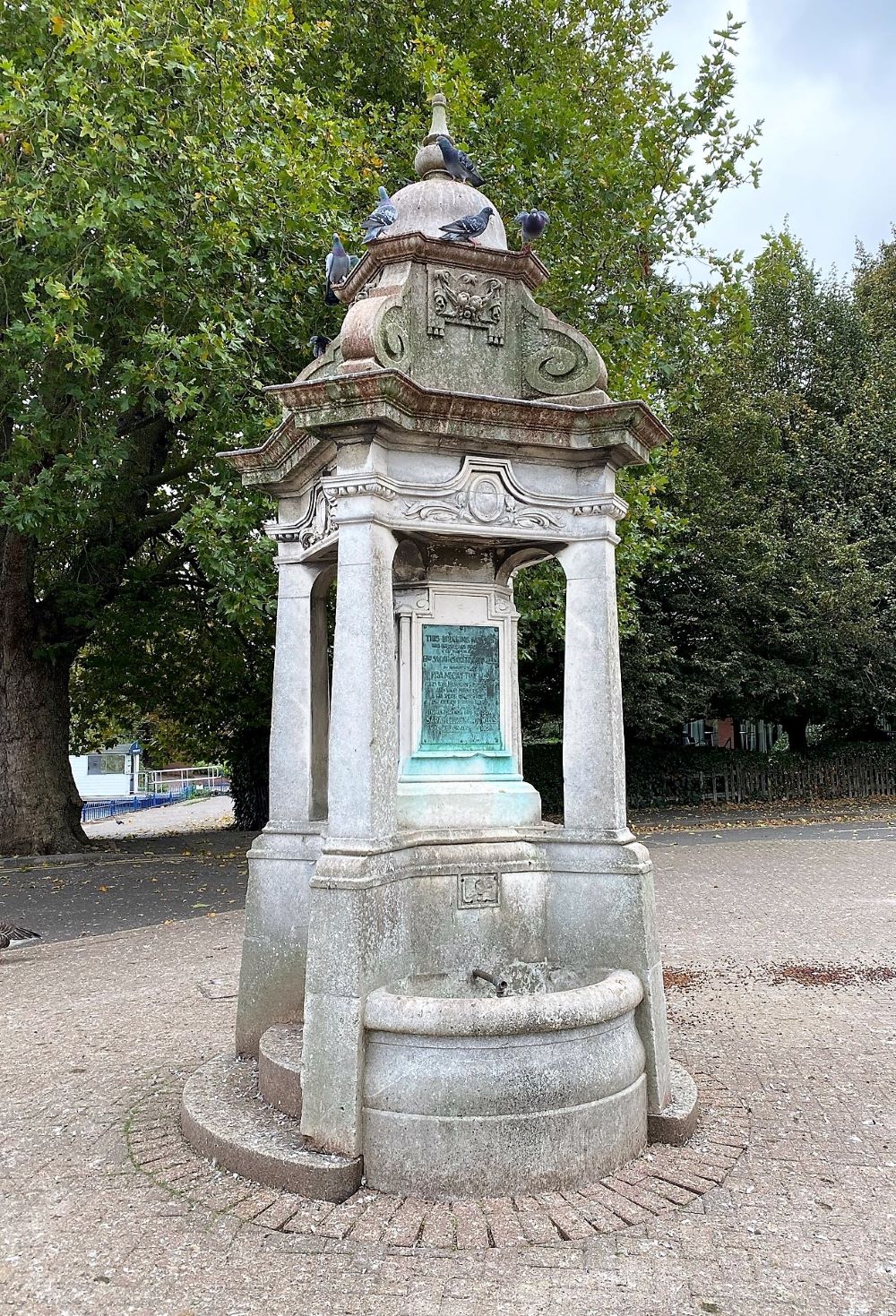 Attwells Drinking Fountain on Thames Promenade, unveiled in 1908, was erected in memory of Frank Attwells, Mayor and local businessman. He founded a musical instrument manufacturers and piano dealers in 1866, and in 1887 took over the Royal County Theatre, both on Friar Street. He died in August 1892 while Mayor of Reading. His wife Georgina provided money in her will for a fountain to be erected in his memory. Originally it was placed closer to the main road and the old Caversham Bridge Hotel.
It has been nominated for Local Listing and CADRA has written in support.
View Island
View Island is four acre haven created for nature, wildlife and peace. It opened as a public nature park in June 2000, after being cleared and enhanced over two years by Adrian Lawson (then at Reading Borough Council), with volunteer help and the Environment Agency.
It lies on the north bank of the Thames immediately below the weir behind Caversham lock, and is accessed along the path going from the weir to Lower Caversham, next to Hills Meadow. ExploreReading.com have published an interesting article about View Island.
Local Heritage Exhibition

The booklet containing the material from all the heritage exhibitions is available from Reading Library and Caversham Library.
A Heritage Guide: Caversham Court Gardens

Written by the Friends of Caversham Court Gardens and published by Two Rivers Press December 2012, the richly illustrated guide covers the history of the houses that stood on the site, the families who lived there and the development of the gardens through the ages. Priced at £5, it will be on sale at Friends' events, at Wordplay in Prospect Street and other local bookshops, and through Two Rivers Press
A new leaflet describing the important trees in Caversham Court Gardens will also be available at Friends' events; details of upcoming events can be found on the Friends' website
Chazey Court Barn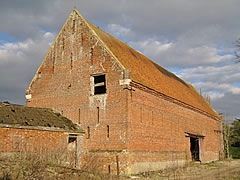 The only Grade I listed building north of the river (one of only six in Reading), this large, impressively constructed barn has been very little altered since its original construction. Analysis of the timber dates it around 1611.
Oxford Archaeology carried out a study in 2003

.
The barn is in a worrying condition and has been on the English Heritage at risk register since 2006.
You can view: a schedule of all listed properties in Caversham
Local History Resources
The information gathered during the Caversham 100 Years On Project, on a wide range of sources of images and information, has been moved to a separate page: Local History Resources.