What we do
CADRA follows proposed traffic and transport changes, through: formal consultations, the local press and via links with other organisations. When appropriate, we attend, question and present to Reading Borough Council's Traffic Management Sub-Committee.
Contacts and Links
Reading live travel information: Travel Reading Live

Street and highway defects can be reported to RBC Highways Dept: Road problems section
Reading Borough Council Traffic Management Sub-Committee
GOV.UK Driving and Transport: The Highway Code Online
Network Rail Great Western Mainline developments: Network Rail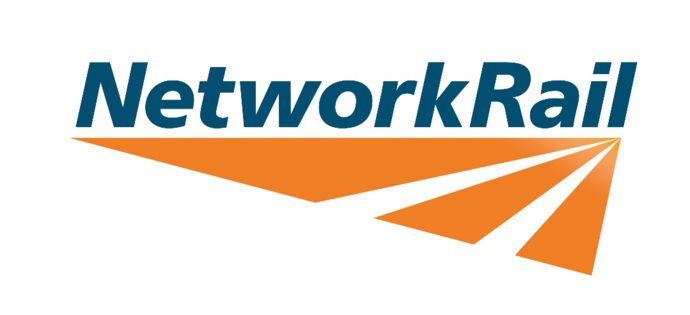 National roadworks; when and where they are planned and who is responsible: National Roadworks
ReadyBike provides short period bike from stations around the town: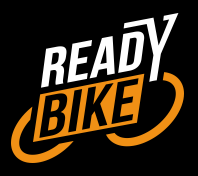 Local Bus Services
Travel Reading Live website
Reading Borough Council's travel information website, provides live

public transport and traffic information; you can check the status of local bus, road and rail services before leaving the house. Travel Reading Live
Reading Buses
Reading Buses, which is owned by the (RBC), has a website providing service details, timetables and maps of their bus routes at: Reading Buses. The Caversham buses are pink bus routes, except for the cross town Red Route 22 to Caversham Heights.
They also have good smartphone apps providing live bus route times at : Apple Store Google Play
Thames Travel
Thames Travel run a service from Reading to Oxford through Caversham Heights - the X39. This is in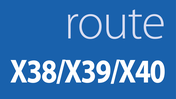 addition to the existing X40 service which runs between Reading and Benson. Both buses travel over Caversham Bridge, up St Peters Hill and out along the Woodcote Road. The buses will stop at any stop (or even between stops) but only on request. Details of the cost and timetables can be found on their website at: River Rapids
ReadiBus
ReadiBus is the dial-a-ride bus service for people with restricted mobility

in and around Reading. Readibus say: "there are always people who can't cope with mainstream bus services and it is those people we seek to serve. It doesn't matter what the mobility restriction is – if it prevents you from using public transport or if you simply need too much help doing so then ReadiBus is for you". You need to register in order to use the service at: ReadiBus
Arriva
Arriva run a service from Reading to High Wycombe which travels through the centre of Caversham and along the Henley Road - the 800. Details of the cost and timetables can be found on their website at: High Wycombe - Reading
Thames Valley Park Courtesy Bus Service
A free service from Reading Station into the Thames Valley Park (e.g. Microsoft, Oracle, BG Group) which is now run by Stewarts Coaches. Details at their website: Travel & TVP
Sharing Our Streets
Sharing Our Streets is a joint project between CADRA and Caversham Traders Association (CTA). Their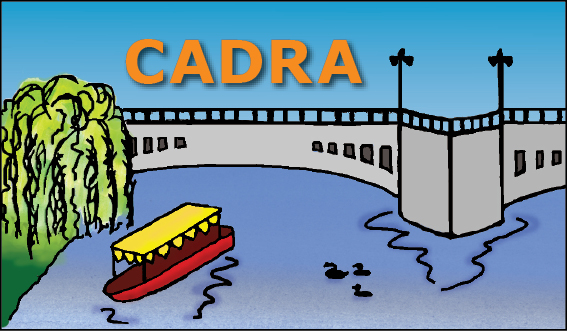 vision is: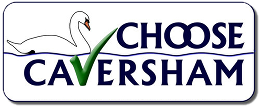 'To enhance Caversham centre as a high quality place for shopping, working, living and leisure and to promote an economically, socially and environmentally sustainable village centre for the 21st Century'.
The detail behind the vision is: Achieving the vision - Full Report. A leaflet summarising it was also produced: Achieving the vision - Leaflet.
The background to agreeing and defining the vision is as follows:
March 2015 Update - Following the launch of the Achieving the Vision document at the second joint CADRA and Caversham Traders Association (CTA) meeting in November 2014, CADRA met with Reading Councillors in January 2015 to discuss possible ways to improve the centre of Caversham. The document was well received and CADRA was invited to make a presentation to the Transport Users' Forum/Traffic Management Sub-Committee at the Civic Centre on 12th March 2015. CADRA was encouraged by the response to the presentation and members of the Committee offered to work with CADRA, Caversham Traders and Council Officers to develop a plan for Caversham Centre. The Committee Chair, Councillor Tony Page, indicated that financial contributions from Hermes, the developers of St Martin's Precinct, would be available for transport related improvements in Caversham centre.
November 2013 Update - Having received a clear message from Caversham people who attended the CADRA and Caversham Traders Association (CTA) meeting at Thameside School in November 2013 - a new 'Vision' for Caversham village centre has been agreed.
At the meeting, possible ways to improve the centre of Village were presented. What CADRA and Caversham Traders are looking for is a proper strategy for traffic in Caversham, which uses more up to date methods to allow traffic to flow through smoothly and pedestrians to move around more freely. Other places have done that - why not Caversham? Detailed comments from the meeting will be summarised in a report but it is already clear that there is overwhelming support for a clear strategy for traffic in Caversham Centre and growing support for the application of a more contemporary approach to traffic management.
Over 100 people attended to hear a presentation from Simon Beasley, Network Manager for Reading Borough Council. Paul Matthews, a member of the CADRA committee then gave a brief presentation comparing Caversham with other local centres. He gave examples of what had been achieved elsewhere to make roads more 'friendly' to non motorists. CADRA's presentation.
Comments were invited on traffic issues in Caversham from: those present at the meeting, all members of CADRA and CTA, and the wider community through Facebook. Comments were summarised as a basis for further discussion with Councillors and Officers. There was almost universal support that improvements in Caversham Centre are needed. You can read the summary here .
As the next step, a Draft Vision was prepared and widely circulated for comment before being adopted as a basis for further work. You can read the Vision here.
Poynton - The radical changes to the traffic layout in Poynton, Cheshire provide some interesting lessons for other centres. A video outlining the changes and the local reaction to them can be seen here. Despite initial misgivings, traffic is now flowing through freely and new life has brought to the centre.
Parking and Cycling on Pavements
CADRA often receive concerns about parking, driving and cycling on pavements. Based on those concerns and our understanding of the law, we have prepared this document which may help our members, where they have such problems. Parking, Driving & Cycling on Pavements
Cycling

CADRA believes that safe cycle routes are key to encouraging more people to cycle AND discouraging cycling on pavements. We would like to see more ambitious and far reaching targets on the provision of more and safer cycle routes.
Reading Borough Council also encourages safe cycling in the town and has information and maps about local and national cycling routes. It also supports ReadyBike, which provides a short period bike hire service, with bikes collected from and returned to bikes stands around the town.
In 2013 CADRA reviewed and welcomed the production of the draft Reading Cycling Strategy, including measures to provide cycle training and develop skills. Follow this link to read our Comments Document in full.
Reading Cycle Campaign is a voluntary organisation that campaigns for better facilities for cyclists in Reading and surrounding areas.