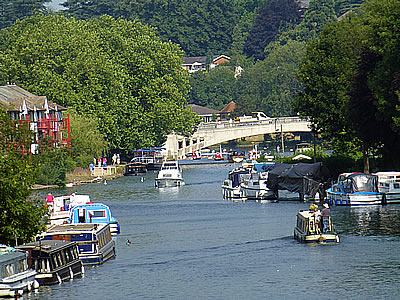 Sharing Our Streets
Thank you to everyone who has taken time time to express their views.
Read the Vision for Caversham.
Caversham and District Residents' Association
CADRA was established over 40 years ago and has become a widely respected voice for the community north of the river. Our aim is to "preserve and enhance the quality of life in Caversham and the surrounding District" or in other words that Caversham should always be:
'a great place to live'
New members are warmly welcome — click here to join on-line
This website aims to provide a range of local information with quick links to the relevant detail on large official websites.
CADRA works closely with Reading Councillors and Officers, other local groups, the Police, local businesses and individuals and resolutely avoids party political bias.
**Latest**
Rob Wilson's latest letter on the Heights School
From RBC - Pedestrian and cycle bridge: Residents update 2
Planned changes (problem, proposal, notice) to Highmoor Rd/Albert Rd junction. Replies to RBC needed before 4th November.
Revised plans for St Martin's Centre
Next CADRA Open Meeting at 7:45pm on 19 November 2014: Sharing our Streets - Achieving the Vision
Residents leaflet for Reading Festival
CADRA Exhibition, 'Caversham in WWI'
The EFA response to Rob Wilson MP

A site for the Heights Primary School
A public meeting on 17 June allowed residents to air their concerns and to ask questions following the announcement that the Education Funding Agency had secured a site on Upper Warren Avenue. Read more...

New housing on the edge of Caversham?
South Oxfordshire District Council is running a Consultation until 23 July on where to locate an extra 5900 houses by 2031 , and one option, Option F , is to split the provision between the outskirts of Oxford and Caversham. CADRA will be objecting strongly to this option, but individuals may also wish to sent comments.

Annual General Meeting & Planning Presentation
Our 2014 AGM took place on Tuesday, 8th May at the Thameside Primary School on Harley Road, here's the presentation.
See the Planning Page for the latest: Monthly Planning List
To see what's been added recently visit our: News Page